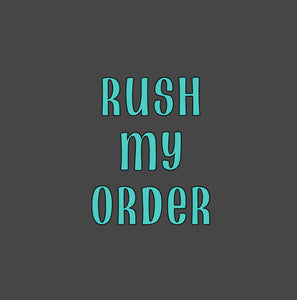 Purchase 1 per item in your order.
(Example: If you are buying 3 bandanas and you want them rushed, then you must purchase 3 of this listing.)
Purchasing this service will reduce the amount of processing time it will take to complete your order. Processing time refers to the time it takes us to make your bandanas and ship them out to you. Essentially, your order jumps to the top of the production list and will generally ship within 24 hours of ordering.

Purchasing this does not make the shipping time faster. If you would like faster shipping, please choose a faster shipping method at checkout.